Day 10
: Hi beautiful people! My name's Naomi, and I blog over at
the Incomplete Works of Anselm
. I'm really excited to share an easy but impressive gift you can make in big batches for the bakers in your family: Homemade Vanilla Extract!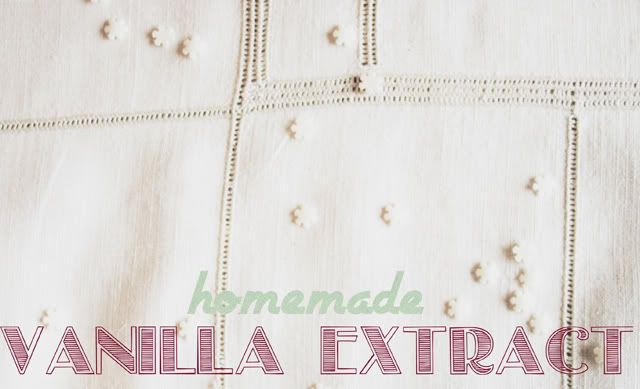 Here's what you'll need: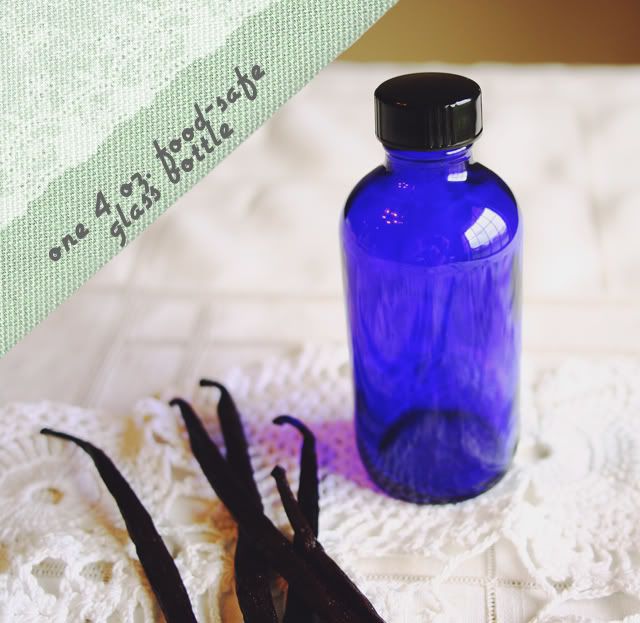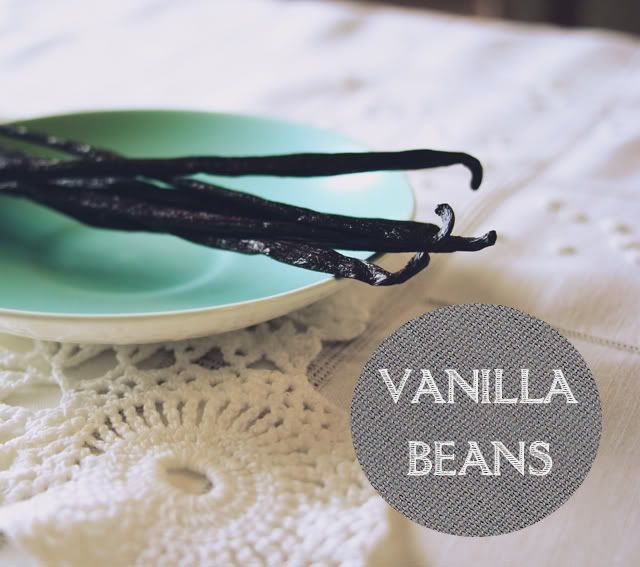 1. 4 oz. food-safe boston round amber or cobalt storage glasses. You can find these at health food stores or
online
 (online is the best option, if you are making lots of these to hand out).
2. Vanilla beans (two per bottle). These can also be found at either a health food store or
online
. There are lots of different varieties of beans, but Bourbon vanilla beans from Madagascar are the most popular.
3. Rum or vodka. If you're planning on making a large batch of bottles, vodka is less expensive. But rum will add a nicer flavor.
This is pretty much the easiest homemade gift you could choose to make, but because vanilla is an absolute staple for anyone who bakes (and a relatively expensive one, if you like quality vanilla), it will be very appreciated – especially for its rich flavor. And ADDED BONUS: Your family and friends can continue to refill these bottles for years to come before the beans even need to be replaced!
Let's get to it. You ready?
Take two beans, and slit them down the center, gently pulling open to expose the lovely flavorful seeds.
Fold the beans in half and stick them in the bottles.
Fill the bottles with the vodka or rum.
That's it. Seriously. Let the bottles chill out in a cupboard for a couple months, maybe just shaking them up every week or so – whenever you think of it. Don't have a full two months before you plan on giving out your bottles? Don't worry. Chances are, your family and friends are so fried from all that holiday baking that they're taking a cookie break for a month or so anyway!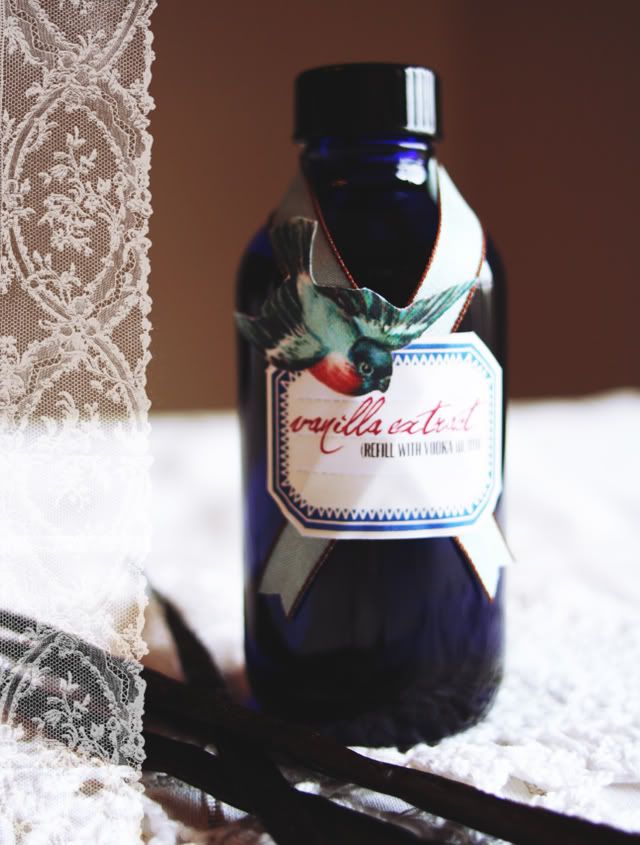 I wish you a merry Christmas, friends! Thanks a million for inviting me to participate, Chelsey!

………………………………………………..
Thank you SO much to
Naomi from the Incomplete Works of Anselm
! What a LOVELY guest post. Thank you for joining my
50 DIY Days of Christmas
!