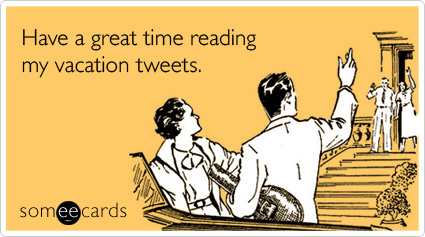 {via: someecards}
I'm off! Today I'm headed to Cali to wander and explore the TWIN Camp at Toyota. I'm really excited. We will be test driving stuff… and, enjoying the company of other bloggers. So fun. If you want to follow my happenings whilst I'm away (hmmm, I don't think I've ever used the word, "whilst" I like it!), you can follow my face on Instagram, name: thepapermama, and Twitter, name: @thepapermama.
And, I'll leave you with just a couple of photos from the PNW Blogger meet up. Fun times shared with Mandy, Fiona, Roxana, and Moorea. I'll be sharing more photos from the actual event later. These are the before and after:
(all these photos are from Mandy and Fiona)
– Chelsey
Disclosure: I was selected for participation in the TWIN community through a program with Clever Girls Collective. I did not receive any compensation for writing this post, or payment in exchange for participating. The opinions expressed herein are mine, and do not reflect the views of the Toyota.