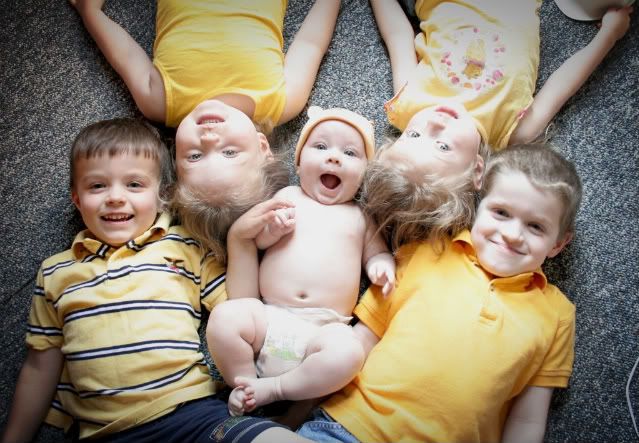 Mommy of Five from Life through my lens!!! Congrats to you. How sweet was this photo? I love all the yellow outfits, and the view looking down is awesome! All of these cute happy faces make me think of the yellow smiley face. 🙂 Thank you so much! Please check out her blog and show her some love!
Do you want to edit your photos but don't want to buy a program? Check out a free program called Gimp. Try it out, play with your photos!
Sadly, there are no prizes this week. Just the excitement of winning! 😉 Feel free to grab a "fact: I'm awesome" button below. Because: you ARE awesome! And, thank you SO much for participating!

Please check out this weeks photo challenge: "Favorite Toy!"
Winners so far:
– Yellow: … Life Through My Lens …
– Favorite toy: … no one yet …
– Make me laugh: … no one yet …
– Action: … no one yet …
♥♥♥♥♥♥
If you have an Etsy shop and would like to give away an item as a prize… please drop me a line! I ♥ sponsors and will show your shop some love for your contribution. 🙂
♥♥♥♥♥♥
The numbers have been reset! Help me get in the top 10! I ♥ you!