{I made Peachy baby food with my Babycook}

{What is this?}

{Ummm… what did you say this was?}

{Not too bad!}

{I need more now!}

{Oh, that's better}

{I'm a mess! I like it.}
{This is for YOU melissa!}
Here's some randoms for all you new lovely people!
I LOVE paper. I tend to keep wrapping paper and other interesting papers to use later in some paper crown creations for my shop.
I'm thinking of that ice cream that is in my freezer right now…
I think about blogging at least 5 times a day. ;D
My baby will have about 5 millions photos taken of her by the time she's 20.
I'm constantly doing something… The only time I'm not is when I'm sleeping…
I wish that I could do a giant play group with all the mom bloggers I've met.
Sometimes I comment on a blog in my head and forget to actually comment… then I thought I had commented… but, I hadn't. Mom Brain.
I blame a lot on Mom Brain. 🙂
My Mom Brain is preventing me of thinking of any other randoms… Can't wait to meet you all!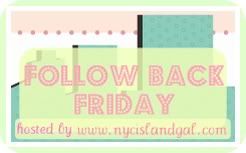 Just a little reminder…
Today is the last day: Current photo challenge: Talented!
Don't forget to enter my giveaway: 5 winners!
The numbers have been reset! Help me get in the top 10! I ♥ you!